Stainless Steel Electrical Box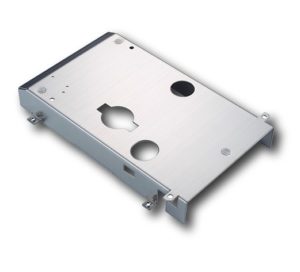 As a sheet metal fabrication manufacturer in China,we make a lot of fabricated box by CNC machine.This Stainless Steel Electrical Box was made according to our overseas customer's drawing.
Item:Stainless Steel Electrical Box
Material: Stainless steel 304
Finishing: Electro-polish
Tolerence:
Tolerence Of Cutting:+/-0.1mm
Tolerence Of Bending:+/-0.1mm
Surface Roughness: Ra 3.2
Accuracy Of Welding:+/-0.2mm
Inspection:
FAIR-First Article Inspection
DURPO-During Production Inspection
PSI-Pre-shipment Inspection
Weight: 0.8Kg
Size: 600mm lenght with 200mm width (About)
Our delivery is flexiable based on your order quantity.Generally speaking, it will take about 12~25 days after deposit.
The above sample are for your reference only. Please send us your drawing for your own projects.We can make large range of sheet fabrication parts, such as Aluminum sheet fabrication, stailess steel fabrication, copper, Iron and so on.
Sheet Metal Fabrication
Sheet metal processing is a key technology for sheet metal technicians, and also an important process for forming sheet metal products. Sheet metal processing includes traditional cutting, blanking, bending and forming methods and process parameters. It also includes the structure and process parameters of various cold stamping dies, working principles and operation methods of various equipment, as well as new stamping technology and process. Parts metal plate processing is called sheet metal processing.
For example, making chimneys, barrels, oil tanks, ventilation pipes, elbows, places around the sky, funnel shapes, etc. with sheet metal, the main processes include shearing, bending and buckling, bending, forming, welding, riveting, etc., which require certain geometric knowledge.
The materials commonly used in sheet metal processing are cold-rolled sheet (SPCC), hot-rolled sheet (SHCC), galvanized sheet (SECC, SGCC), copper (CU), copper, beryllium copper, aluminium sheet (6061, 5052, 1010, 1060, 6063, hard aluminium, etc.), stainless steel (mirror, wire drawing surface, fog surface), according to the different functions of products, different materials are selected, and the use and cost of products are generally considered.
1. Cold rolled sheet SPCC is mainly used for electroplating and paint-baking. It has low cost and is easy to form. The material thickness is less than 3.2mm.
2. Hot rolled SHCC, material T (> 3.0mm), is also electroplated, paint-baking parts, low cost, but difficult to form, mainly flat parts.
3. Galvanized sheet SECC, SGCC. SECC electrolytic plate is divided into N material and P material. N material is mainly not used for surface treatment, which has high cost. P material is used for spraying parts.
4. Copper; mainly used for conductive materials, its surface treatment is nickel plating, chromium plating, or no treatment, high cost.
5. Aluminum plate; commonly used surface chromate (J11-A), oxidation (conductive oxidation, chemical oxidation), high cost, silver plating, nickel plating.
6. Aluminum profiles; materials with complex cross-section structure, which are widely used in various kinds of cartons. The surface treatment is the same as that of aluminium plate.
7. Stainless steel; mainly used for no surface treatment, high cost.